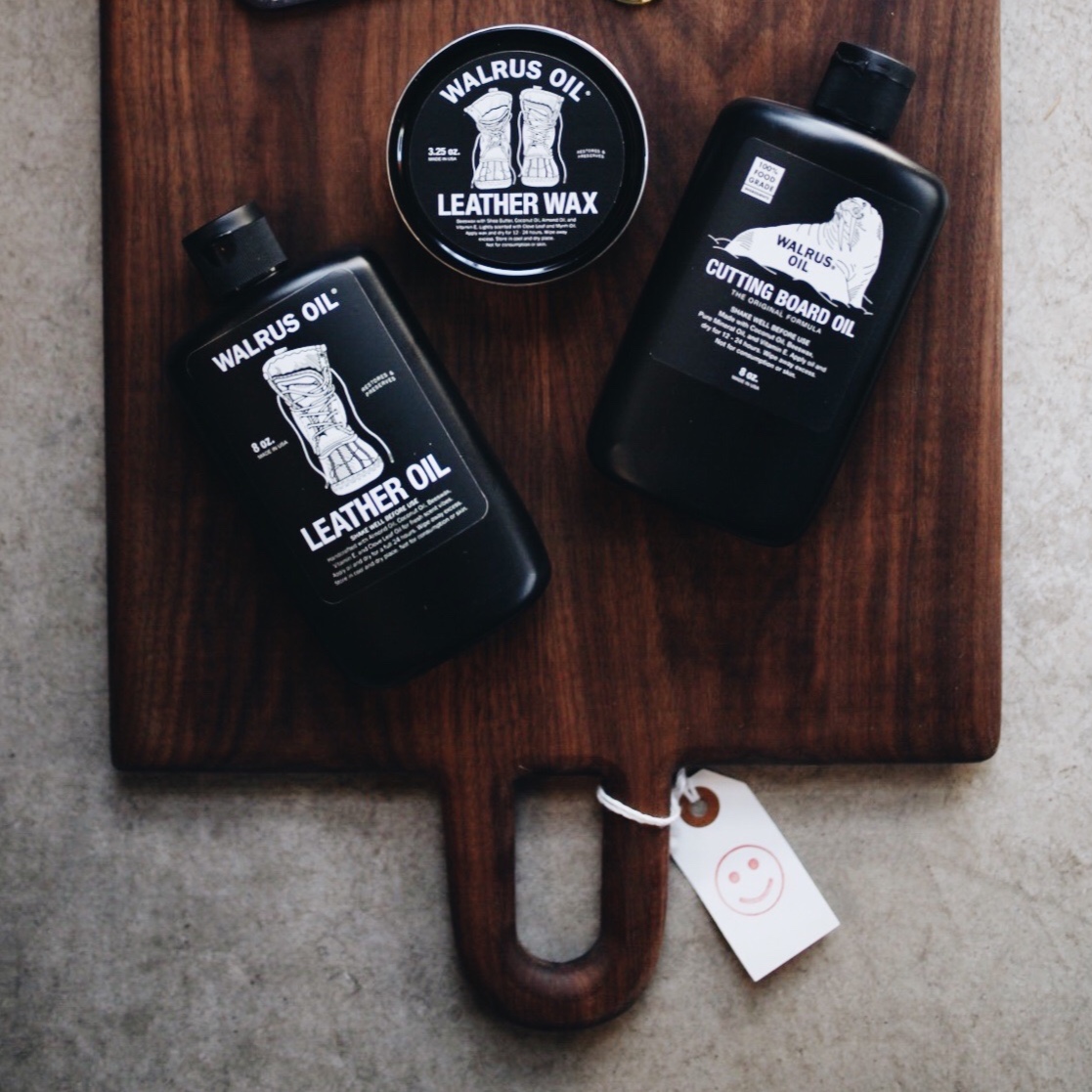 WALRUS OIL
Cutting Board Oil: Walrus Oil is a wood finish made up of Coconut Oil, Mineral Oil, Vitamin E, and Beeswax, FDA compliant for food contact surfaces such as cutting boards and butcher blocks. It goes on smooth, not too thick and not to thin, and won't contaminate food with a strange taste. It will leave your board with a silky smooth finish, rich color, and a little shine.
Leather Oil: Handcrafted with food-safe Almond Oil, Coconut Oil, Beeswax, Vitamin E, and Clove Leaf Oil for a hint of earthy scent vibes. Bring your old boots and leather goods back to life with our nourishing plant-based oils and beeswax, it conditions, shines, and adds a little water protection. Works with all types of leather.
Leather Wax: Handcrafted with Beeswax as well as conditioning Shea Butter, Coconut Oil, Almond Oil, and Vitamin E. Lightly scented with Clove Leaf and Myrrh Oil. Our wax is designed to add extra water protection to boots and other leather items while also giving the surface extra rich color and shine. Works with all types of leather.